Freedom4Girls is a UK-registered charity fighting period poverty.
Our charity's missions and aims are to support those who menstruate by challenging the stigmas, taboos and gender inequalities associated with menstruation through education, provision of menstrual health management solutions and actively being at the forefront of the wider campaign against period poverty.
We actively support women and girls in both the UK and in East Africa, who struggle to access safe menstrual hygiene protection by offering not just disposables, but environmentally-friendly, washable re-usables and menstrual cups.
Thanks to the generosity of our supporters, we are able to purchase materials for washable period packs, collect and distribute donated period products, provide much needed menstrual hygiene management education and be at the heart of policy-influencing discussions surrounding period poverty.
We envisage a world in which no girl or woman suffers from period poverty or stigma associated with their periods.
No girl should miss school because she is on her period.
No woman should be forced to miss work because she is on her period.
Please help us end worldwide period poverty, together!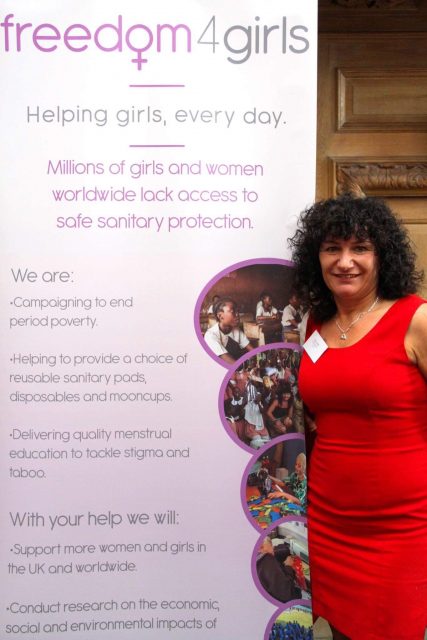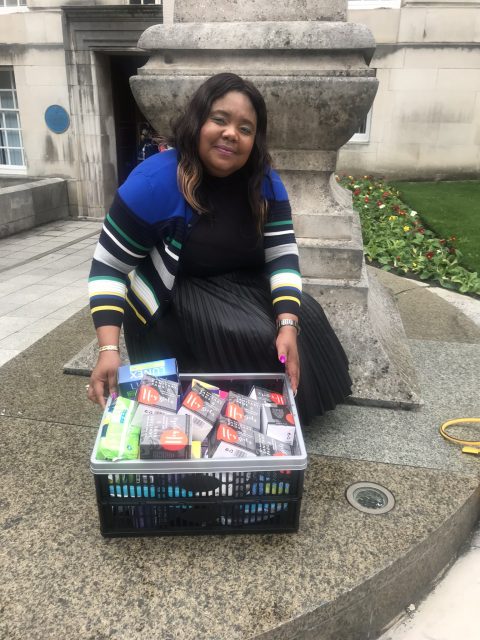 The issue of period poverty has a significant impact on women and girls from all walks of life. A large part of our work in the UK involves overseeing several donation stations across Leeds and West Yorkshire, where members of the public can donate menstrual products; these are primarily located in supermarkets, non-profit premises and small businesses. We also frequently receive donated products that are collected by private individuals, community groups and office collections. So far in 2019, Freedom4Girls have received more than 4000 packs of pads and tampons, 550 menstrual cups and 105 washable pads.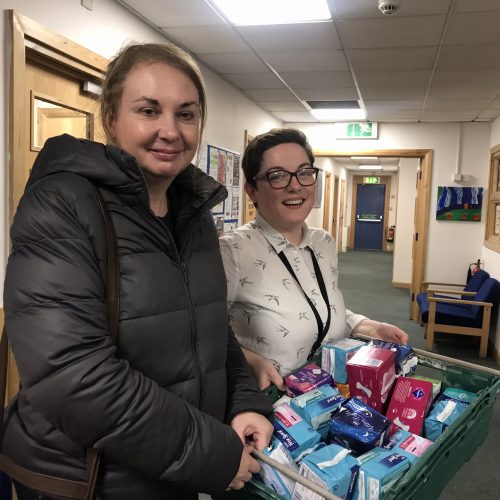 Freedom4Girls currently distribute donated products to those in need via over 70 outlets, including statutory agencies (e.g. community hubs, one-stop shops, foodbanks (with support from Fareshare), refugee & asylum seeker organisations, women's shelters, mental health charities and community groups. So far in 2019, we have distributed over 1200 packs of disposables, 1600 individual products and 100 menstrual cups.