Join us at our sewing workshops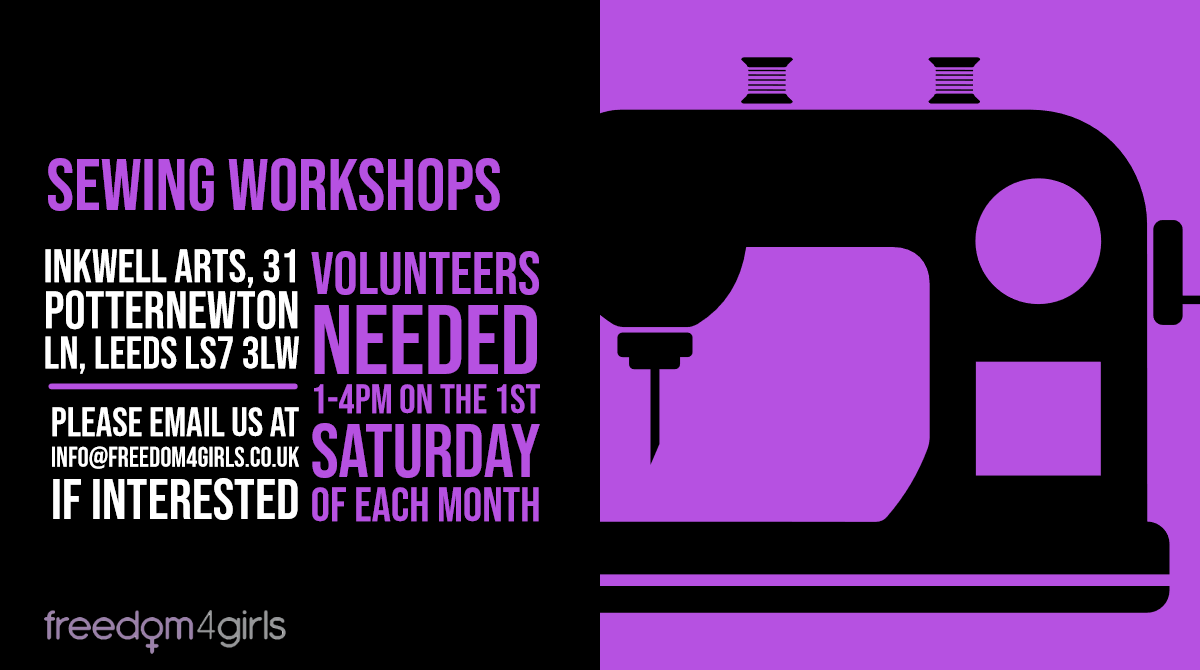 At Freedom4Girls, we are passionate about promoting the importance of sustainability and choice.
Using the Days for Girls, reusable washable pad kit design, we have volunteers who support in creating these pads that are donated to our most vulnerable and in need beneficiaries; primarily those who are involved in our Kenyan and Ugandan projects. 
Through the donation of just one pack of reusable pads, a young woman or girl is provided with three years' worth of menstrual protection to support her ability to stay in school and manage her periods with comfort and confidence.
We run the sewing workshops on a monthly basis, from 1-4pm on the 1st Saturday of each month at:
Inkwell Arts, 31 Potternewton Ln, Leeds LS7 3LW
We welcome all volunteers of all sewing abilities to get involved with the workshops. They are always a fun, relaxing and productive way to spend a Saturday afternoon. Whilst experienced sewers are invaluable, we always have plenty of marking, cutting and kit-assembling tasks for non-sewers!
If you would like to join us at a workshop, please check the website the week before each session as there may be a need to reserve a place depending on expected numbers.
If you are interested in hosting your own workshop (with our support, of course), please contact us!