Provision of period products
Freedom4Girls provide period products to those in need in the UK, Kenya and Uganda. We are committed to offering choice to all and ensuring that those who menstruate are able to access safe menstrual protection that is appropriate to their circumstances.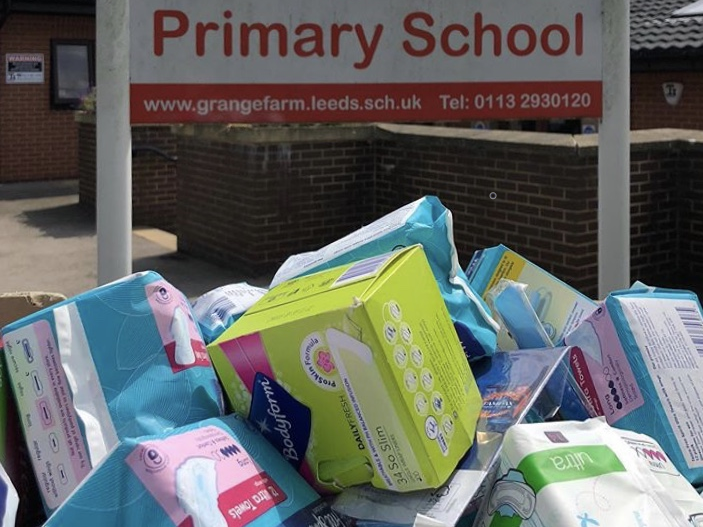 Product distribution
In the UK, we currently distribute donated products to those in need via over 70 outlets, including statutory agencies (e.g. community hubs, one-stop shops, foodbanks (with support from Fareshare), refugee & asylum seeker organisations, women's shelters, mental health charities and community groups. So far in 2019, we have distributed over 1200 packs of disposables, 1600 individual products and 100 menstrual cups. We are very keen to increase our provision of sustainable, washable cloth pads, period underwear and menstrual cups within the UK; if you ae involved with a business or organisation that could help to support this approach, please contact us!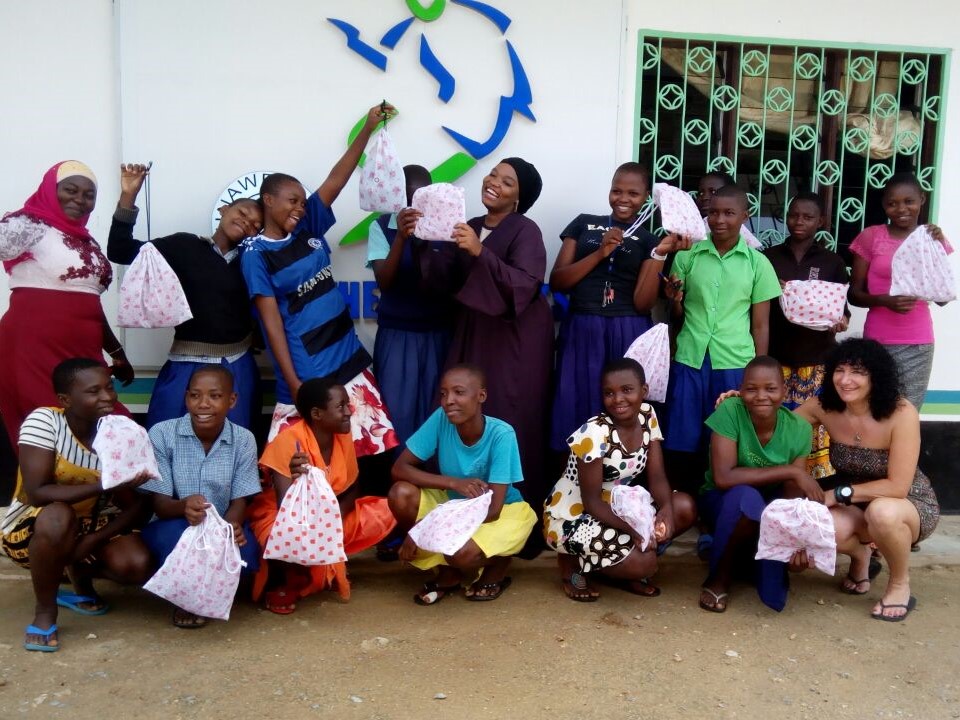 Kenya product distribution
In Kenya, disposable period products are very expensive and are not readily available. Without access to suitable menstrual protection, many girls miss, or even drop out of school altogether. Freedom4Girls work alongside several Kenya-based organisations, such as Maji Safi Projects and SCORA to provide washable period packs, menstrual cups and menstrual hygeine education to thousands of girls in semi-rural Kenya. The packs are sewn and assembled by our Kenyan sewing workshop and by our team of volunteers in the UK. Each pack lasts for at least three years, ensuing that each recipient can confidently attend school during her period and maximise her educational oportunities.
Uganda product distribution

Many women and girls in Uganda also struggle to access suitable menstrual protection. As with our Kenya initiative, Freedom4Girls are dedicated to alleviating period poverty in Uganda. We have established links with organisations such as X-SUBA Sport 4 Development, Trace Uganda and Youth Opportunities Uganda; over the past two years we have successfully delivered ~300 washable period packs and menstrual hygiene education to girls in Uganda.