Join us at our sewing workshops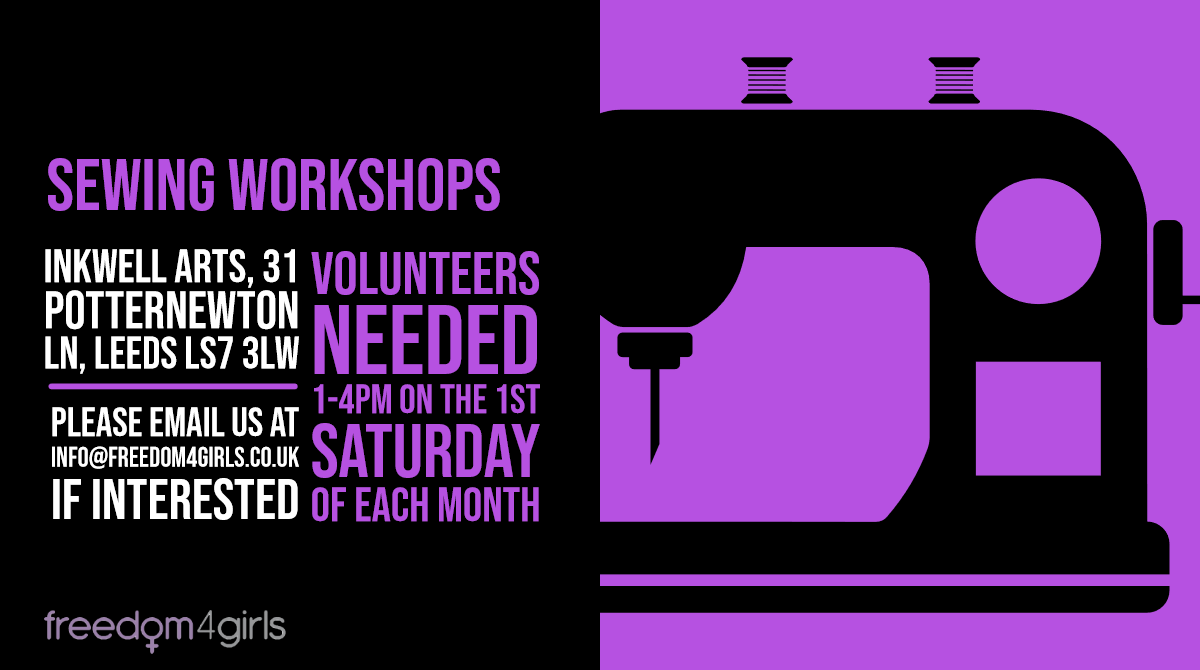 ​Freedom4Girls work with a fantastic network of volunteers to sew, assemble and distribute resusable, washable 'Days for Girls' sanitary kits. Days for Girls are an international charity whose volunteers make and distribute thousands of kits each year to girls in need; together with menstrual hygeine education, these kits are invaluable in helping keep girls both in developing countries and in the UK in school, and play a key role in the fight against period poverty.
We run monthly kit-making workshops from 1-4pm on the 1st Saturday of each month at:
Inkwell Arts, 31 Potternewton Ln, Leeds LS7 3LW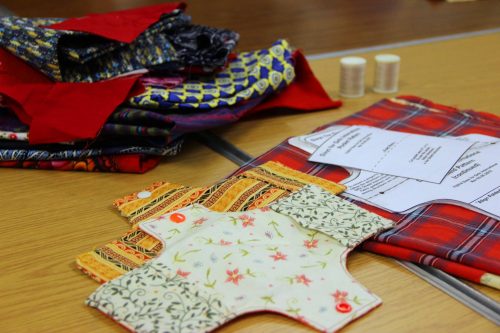 We welcome all volunteers and the workshops are always a fun, relaxing and productive way to spend a Saturday afternoon. Whilst experienced sewists are invaluable, we always have plenty of marking, cutting and kit-assembling tasks for non-sewers!
If you would like to join us at a workshop, please drop-in, or if you are interested in hosting your own workshop (with our support, of course), please contact us!