The cost of living crisis is exacerbating another crisis, period poverty.
For all of us, the cost of living crisis is part of our day to day. The palpable stress of paying heating bills, the daily bombardment of depressing news stories and the flurry of tik Tok heating hacks on our phones. However, one key issue has become lost amongst the noise. Period poverty is defined as lack of access to sanitary products, sanitation or menstrual education. With the cost of basic essentials spiralling, many are now facing a reality where sanitary products are totally inaccessible. The charity Bloody Good Period reported a 78% increase in the demand for free products in the first three months of 2022. Other non-profits are reporting similarly heart-breaking statistics. Water Aid found that in a survey of 2000 British people who menstruate, 1 in 5 had to use makeshift period products from household items. They also found 1 in 4 were wearing period products for far longer than recommended (endangering their health) to avoid buying new products.
In 2019, there was a distinct tone of optimism period politics. The government had finally axed the infamous tampon tax (adding 5% VAT onto sanitary products) and had pledged to end period poverty by 2030. However due to the joint impact of the pandemic and the cost of living crisis, this progress has already been undone. During lockdown, Plan International UK found that 3 out 10 people struggled to afford or access menstrual products. In their most recent research, dated May 2022, this figure has increased to 1 in 4 people. Scarily, 1 in 10 of those surveyed has to access products from a food bank.
The relationship between the cost of living crisis and period poverty is undeniable and its effects are already shaping the lives of millions. The scraping of VAT is now virtually irrelevant as product prices increase. Tesco regular pads have doubled in price, ASDAs own brand pads have increased by 1.6% and Bodyform pads have increased by 7.7%. Money saving expert is now advertising 'sanitary saver', a price comparison online tool, to aid people battling against rapidly increasing prices. Many are forced to turn to charities who have seen a huge increase in the need for hygiene products. 'Hygiene banks' are now a feature of this new crisis, with a recent survey finding that 47% of low income households have gone without basic hygiene products in the last 12 months, including sanitary products.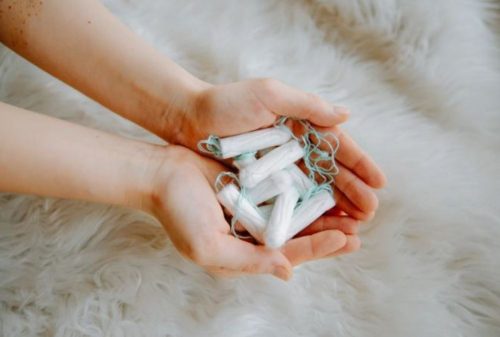 This is not a discussion about what will happen but what is already happening for people amidst this crisis. With the government's previous measures now unable to deal with current issues, charities are filling in the gaps. It is also important to remember that this issue is bigger than money. Of course, lower income households will suffer the most from this crisis. But this issue speaks to the UK's deep rooted stigma surrounding menstruation and the lack of adequate education. The CEO of Plan International, Rose Caldwell, cites "the toxic trio" which includes lack of access to products, lack of education and stigma and shame. To battle this crisis donations and the work of charities are vital. However, if you find yourself unable to donate products or time, know the work of undoing social stigma around periods can contribute too. One thing is for certain, period poverty is now a permanent fixture of the cost of living crisis.
Article by guest blogger, Ella Baynes